JMC Timber AB is a sawmill in Vrigstad, Sweden specialized in sawing special dimensions and large sizes.
Sawn oak
We can saw large sizes at our sawmill. The beam on the picture is 590x590mm for example.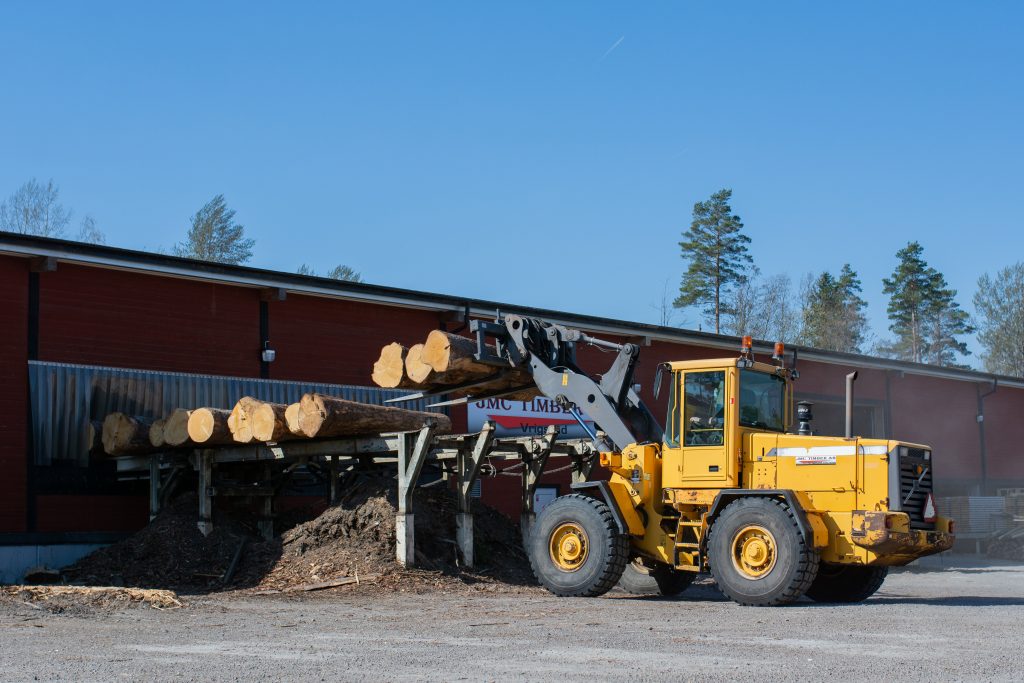 Loading of logs
Logs are being loaded, ready to be sawn.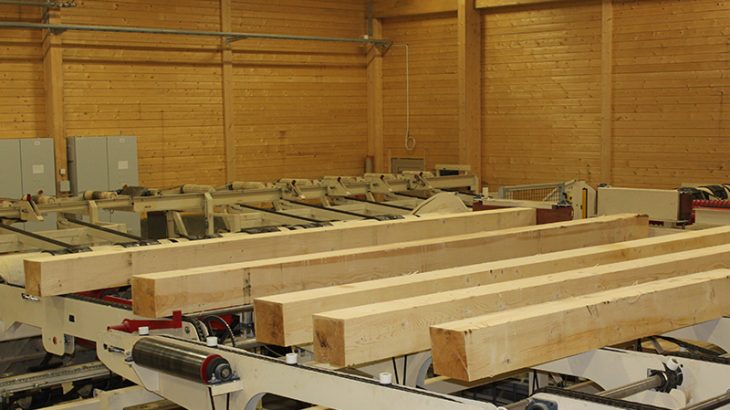 Sawn lumber
Sawn beams on it's way to packaging.